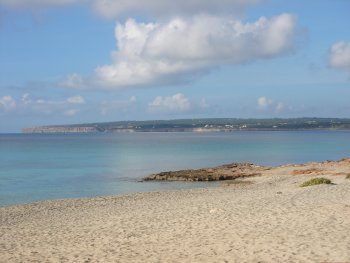 Formentera is a true island, since when not having airport it is only accessible by sea from the near island of Ibiza.
It owns about 21 km in length, and about 82 km2s, where they coexist a smooth, Mediterranean climate, with ample vegetation and zones dunares with pine forests and savin.
The best quality of the island is their wonderful white sand beaches and transparent waters, owning more than 20 km of matchless beauty.
It has like active tourism to great lovers of the nature who enjoy her practicing diving, guards, windsurf, hiking or bicycling, with his green circuits properly signalized.
Formentera owns a prairie of posidonia within the Marine Reserve of Es Freus, that belongs to Patrimony of the Humanity.